Where can I find Clos Saron wines?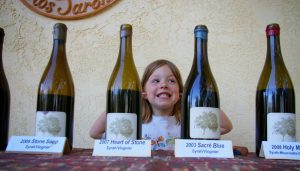 A winemaker friend of ours once said that one way to think about it, is that you – the customer – have some of our money and we, the vintners, have some of your wine… If this is the way you feel about it, this page may help facilitate that exchange. Proceed with caution. 
If you'd like to order directly from us, please use the following link. To request a semi-annual allocation of our rarest, most sought-after, and non-commercial wines, please click on The Short List. We also offer a Library-focused option at The Library List.
Following is a list of distributors and importers we work with in different markets. Please contact them for up to date information about where you can find our wines in your area.
     USA
California 
Illinois  (Distributed by Lagniappe)
Massachussetts (Distributed by Olmstead) 
Maryland      (Distributed by Free Run)
Minnesota     (Distributed by Tradition Wines)
New York, New Jersey, Pennsylvania (Distributed by David Bowler Wines) 
North Carolina (Distributed by 3-Keys)
Oregon (Distributed by Julian-Sinclair)
Rhode Island (Distributed by Wine Wizards)
Texas  (Distributed by Rootstock, LLC)
Virginia (Distributed by Free Run)
Washington, DC  (Distributed by Free Run)
     EXPORT
Canada:
   Montreal/Quebec (Represented by Glou)
   Ontario: (Represented by Group Soleil Toronto, 647-463-9522)
France (Imported by Le Garde Vin, Paris)